Top 10 Christmas Gifts Kids Can't Wait for This Year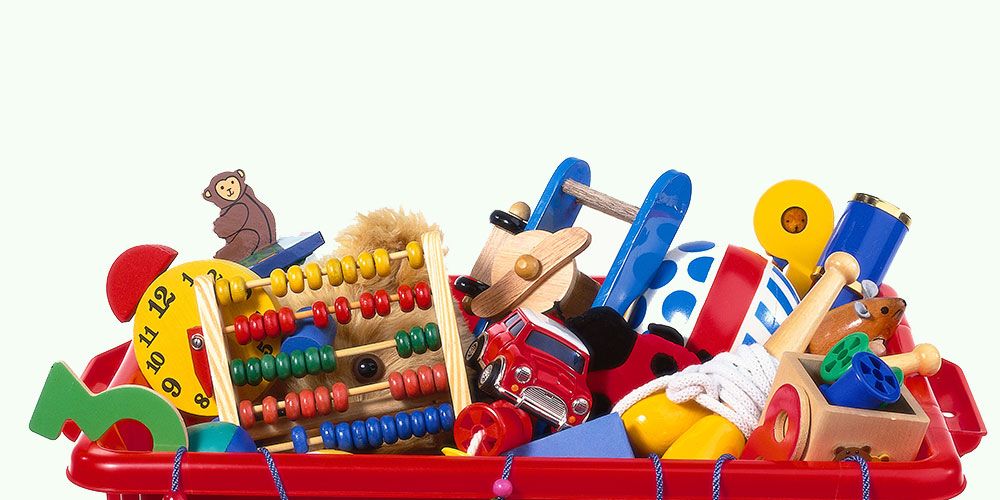 We all enjoy staying ahead in our Christmas shopping game. The satisfaction of knowing you've outsmarted those pesky holiday crowds is a fantastic form of retail therapy, especially for parents. If you're eager to start your Christmas shopping early and your kids haven't shared their Santa wish lists, don't worry. Simply select some favorites from our thoughtfully selected list of Christmas gifts for kids.
We had conversations with kids to uncover the latest trends, desired items, and what's currently in demand, and their insights were enlightening. Whether it's actions toys like the Supercar toy, inspiring kids to unplug and dive into a world of creativity, or classic throwback toys reimagined for a new generation, we've discovered all the toys and games that will capture your child's interest this year. Here are the top 10 Christmas gifts for kids in 2023 that we're confident they'll adore playing with, making you feel a bit nostalgic for your own childhood!
Introducing the Supercar Toy, a source of endless entertainment for your little one. This car not only boasts a sleek design and lights up but also produces exciting sounds, moves in unique ways, and can even climb walls! It's the Zero Gravity Car Wall Climber, every child's dream car come true.
The Giant Bubble Ball is the epicenter of fun! Your kids will be entertained by this for hours on end. It's an ideal choice for summer gatherings, trampoline antics, and outdoor adventures in the backyard. You can even bring the Bubble Ball indoors for winter or rainy day amusement!
Introducing the Pop Game Animal, the newest portable game console featuring a distinctive pop-it design. This console presents an engaging game with 10 illuminated bulges forming specific shapes. Your objective is to swiftly press the corresponding shape on the console. This game challenges your reaction time and agility, delivering hours of enjoyment for kids and adults alike.
This DIY kit is an ideal choice for those who love to explore their creative side while crafting their own one-of-a-kind jewelry. The creative possibilities are limitless; you can mix and match charms and beads to create the most stunning and envy-worthy bracelets!
Skip, jump and do whatever it takes to avoid getting hit by the ball! The spinning wheel bursts into vivid, attention-grabbing colors when you skillfully bypass the obstacle. Turn exercise into an enjoyable activity!
The ultimate toy for nurturing a child's patience, precision, and problem-solving abilities!
Assembling the various models with sturdy, top-notch magnets is both enjoyable and straightforward—experience the delight of your child when they successfully complete a model.
The LCD Writing Pad is a unique educational and creative partner tailored for children. This cutting-edge tablet seamlessly merges technology and learning, offering a clean, interactive, and eco-friendly platform for young minds to explore, study, draw, and enjoy themselves.
Introduce your child to the special gift of capturing their precious moments! This kids' camera fosters their natural creativity and enables them to express themselves through the enchanting world of photography.
With this toy set, children can have a blast constructing an expansive train track and assembling vibrant car puzzles. This not only offers entertainment but also delivers educational advantages, helping enhance problem-solving abilities and spatial awareness.
10. Car Watch Toy | Controllable Car always with you
The wristband's car can be remotely controlled using the buttons on the watch. There are no wires to worry about, making this toy extremely user-friendly for children of all age groups.
 Summary 
As the holiday season draws near, these top 10 Christmas gifts for kids are sure to bring joy, excitement, and wide smiles to the faces of little ones. From imaginative play to tech-savvy wonders, this year's offerings have something for every young adventurer and dreamer. Make their holiday wishes come true and create cherished memories as you unwrap the magic of giving with these delightful presents. Your children can't wait for these, and neither can we. Happy holidays and may the spirit of giving fill your homes with warmth and laughter!
---